Making a list of your goals, future plans and ambitions for the New Year can be a daunting task, especially as those post-Christmas blues hit. By setting too many resolutions and unattainable goals, you run the risk of falling at the first hurdle.
Most people break their New Year's resolutions within the first couple of weeks of January so it's important to set yourself realistic goals!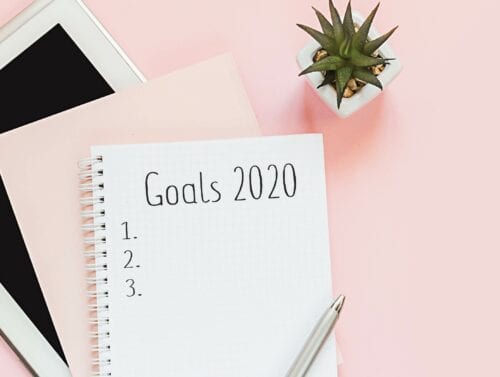 Step 1: Start small
Start off small and build your list of resolutions as you complete your goals. There's no point writing a list with 20 targets, because you won't be able to focus on them all at once. We suggest making a list of your 3 main goals for the year and starting with them.
Step 2: Be realistic  
Set realistic targets that you think you can keep. For example, if you've never been to the gym before, it's highly unlikely that you'll achieve your New Year's resolution of going to the gym every day. So take it one step at a time, join the gym, try out some classes, then set your target to gymming twice a week.
Step 3: Recover from your mistakes
Remember that perfection is unattainable, if you have a wobble, don't panic, minor missteps when reaching your goals are completely normal. It's important not to let a small mistake, knock you off track and give up on the rest of your resolutions.
Step 4: Ask for support
Share your goals with your friends and family and don't be afraid to ask for support.
We'd love to hear about your New Year's resolutions, share them with us on Instagram and Facebook! 
Love MYA x