We believe in the power of positivity here at MYA, so whilst things may feel a little up and down lately we think it's so important to make plans, set goals and start the path to achieving everything you want in life!
Your goals might include planning next years travel, learning something new, to get more organised, or maybe it's taking that first step in your MYA journey by booking your FREE eConsult, there's no time like the present...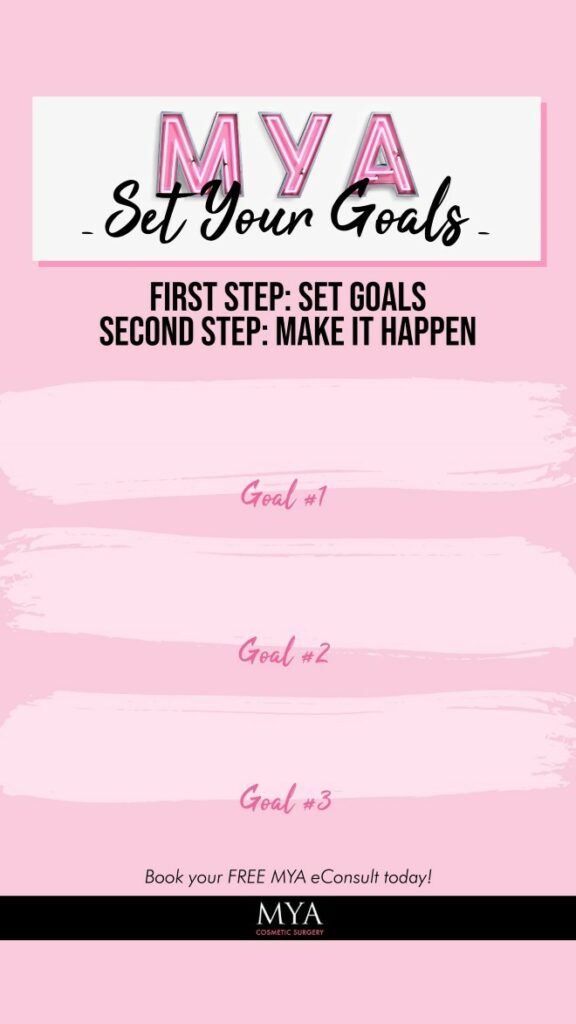 Set and share you goals!
Save/screengrab this template, tick off what you've done today, share on your own social media and don't forget to tag MYA. We're all in this together!