Welcome to MYA's Patient Bookings Department
My name is Amy Elsegood and I am a Patient Bookings Advisor at MYA.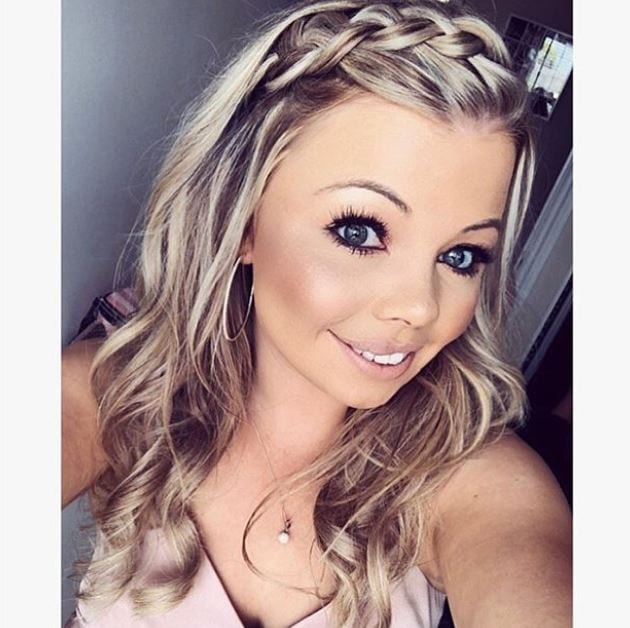 My job is an important role in a patient's journey and my main job is answering patient initial enquiries over the phone. The Patient Bookings Department is often the first point of contact a patient has with MYA and a lot of patients are very nervous and have been waiting a long time to speak to someone about their decision to have cosmetic surgery. So it is very important to me that I make them feel instantly comfortable and supported.
At this stage in their journey, patients have lots of questions and aren't always sure what the right procedure is for them. It is my duty to listen to their stories and reasons for wanting to have cosmetic surgery and advise in ways MYA can help them. Once the patient feels they have had their initial questions answered and they are happy to move on to the next stage, I book them into one of our amazing clinics across the UK to meet with a Patient Coordinator to get their MYA journey started.
MYA is more than just a job to me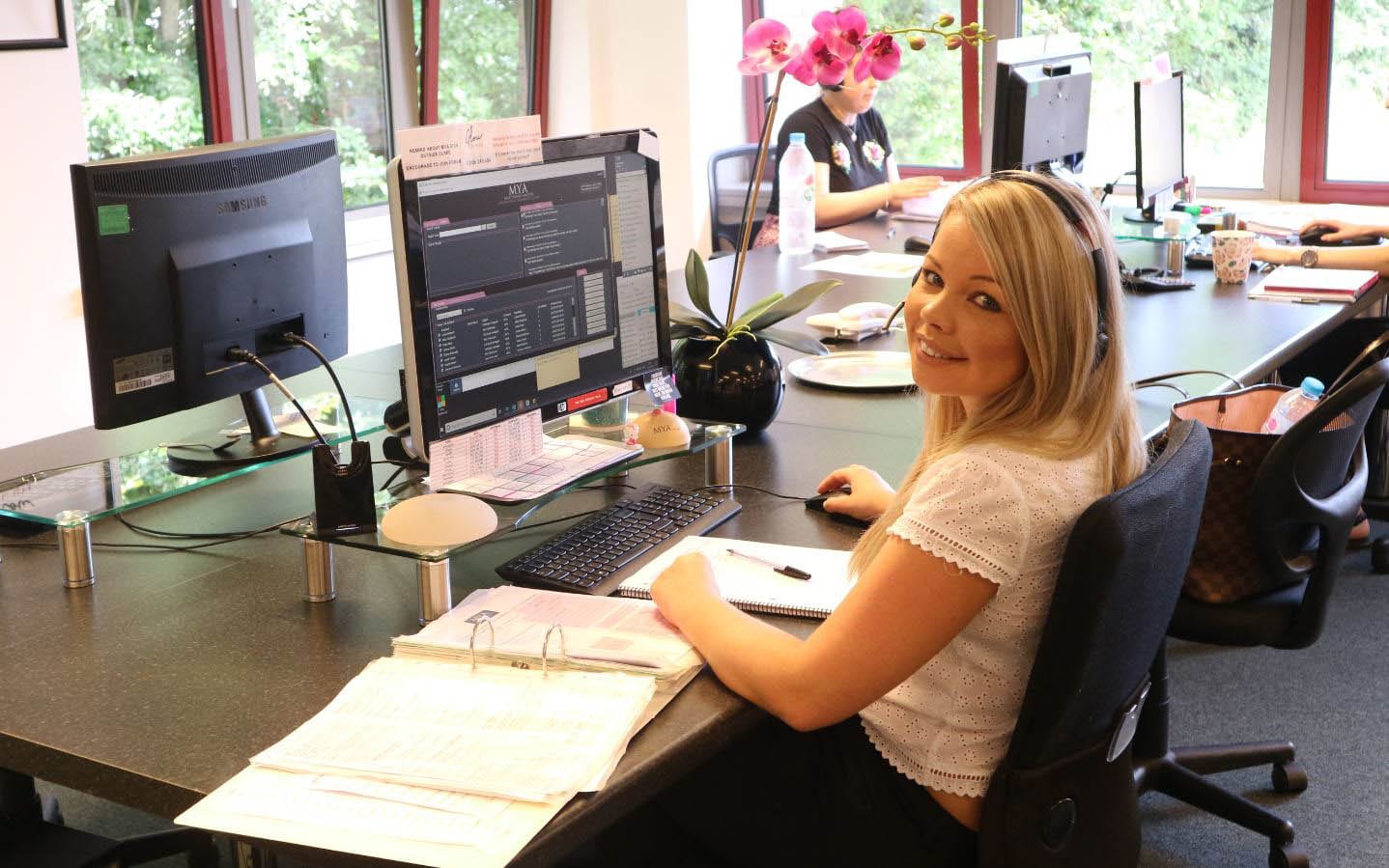 My job at MYA is more than just a job to me, I feel very strongly about people feeling good inside and out and having the confidence to love themselves. So for me, being able to help and be part of someone's journey to feeling amazing is the ultimate reward! I also grew up in the era of Spice Sirls so I'm all about girl power!
The Patient Bookings Department is far from a call center environment; I work alongside a team of amazing ladies, some of which have had procedures with MYA so they can talk from experience and understand the positive impact cosmetic surgery can have on people's lives. We all support each other daily and work as a friendly close-knit team.
How my personal experiences help me relate to patients
Sometimes it can feel daunting to open up to someone for the first time about something you feel self-conscious about, and it can take a lot of courage for someone to pick up the phone and talk. But let me assure you, no story is ever too embarrassing and there are so many of us that feel exactly the same way. At the end of the day, there is nothing wrong with wanting to feel good about yourself.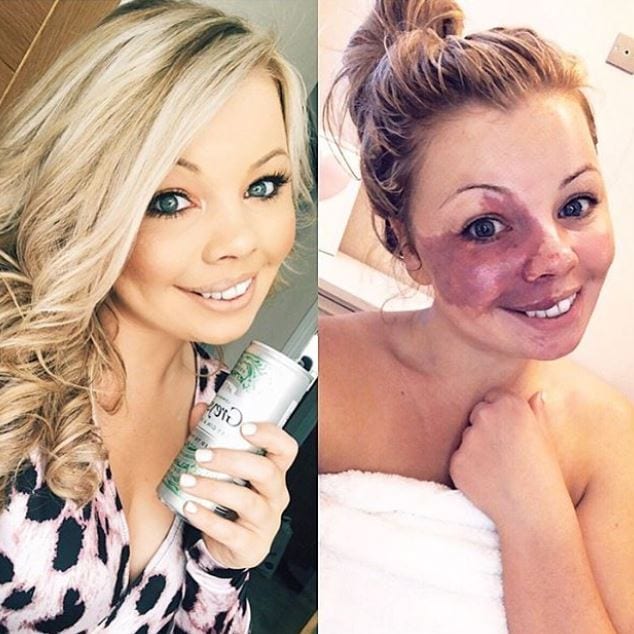 I was born with a port wine stain birthmark covering the left side of my face, so I know exactly what it is like to feel self-conscious and insecure. There is nothing I can do cosmetically to change that, so make up is the thing that gives me the confidence I need. I may not have personally had cosmetic surgery but I can fully understand and relate to the insecurities patients feel. If you can do something that's going to give you the confidence you need to go and live your best life then who is anybody else to judge, your body, your choice.
Hailee Steinfield sang, "You know some days you feel so good in your own skin, But it's okay if you wanna change the body that you came in, cause you look greatest when you feel like a damn queen. We're all just playing a game in a way, trying to win at life." I love this and I always remember this when I'm feeling a bit low. It's OK to be who you are, you have to do you and what feels right for you.
Cosmetic Surgery can change lives
I remember once speaking to a girl who was so insecure about her breasts she would just wear baggy t-shirts all the time. She explained to me that she was missing out on so many life experiences and memories like holidays and girls nights out because she didn't feel 'feminine' and her breasts were holding her back. The young girl dreamed of being able to wear certain clothing and feel confident in a bikini. Speaking to this patient always stuck in my mind because once I booked her in for her consultation she cried with happiness because she had finally taken the first steps and it was a relief for her to finally get the ball rolling after all these years.
Of course, cosmetic surgery isn't for everyone and it isn't something to be taken lightly. But if it is something you have thought about for a while and does affect your confidence and self-esteem, then speaking to someone over the phone can always help and that is what I am here for.  When you make your first enquiry, we are there to answer all your questions. We will ask you a couple of questions and go through what to expect when you come in for a consultation. Then, if you are happy, we can book you in for your first initial consultation to meet one of our lovely patient coordinators who will be there for you throughout your whole MYA journey.
We are open 7 days a week, so we are here for you whenever you feel ready!
Follow me on Instagram @amyelsegood
Meet Abby our Patient Bookings Department Manager - check out our YouTube channel for more videos from the MYA team.