One of the most exciting parts of your MYA journey is when your surgeon picks the implant sizes that they believe will best suit your frame and desired result! Seeing as we're all indoors a lot more lately we thought we'd share a little insider trick to help you DIY your own implant sizers at home!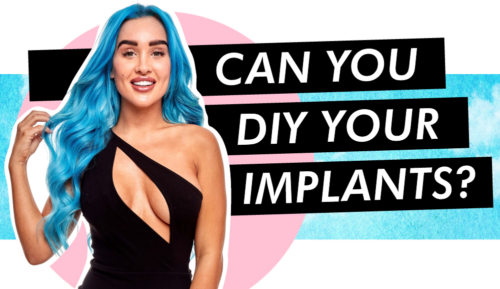 What are implant sizers?
Here at MYA we have implant sizing kits that breast surgery patients are able to try on during their surgeon consultation that help them envision what their breasts will look like with implants. You simply pop your desired implant sizer into a sports bra and put on a vest top to get a feel for the size. You are also able to try a few different sizes to help you and your surgeon make a decision on what implant is best for you. 
How does the rice test work?
You are unable to take the implant sizers home and sometimes you want to envision what your implants will look like in different outfits. So, the rice test is like making your own DIY implants at home! It's a quick and easy way for you to try on make-shift implants in your own clothes in front of the mirror as many times as you like. The rice test will help you visualise what your desired implants will look like after surgery and the rough weight of the implants, but it's important to mention, this will not give you the exact look and size but will give you a good indication!
How to do the rice test
You will need:
1 pair of tights (if you don't have these you can use a food bag)
Uncooked rice
Measuring scale
Step 1 Weigh out your required rice (alternatively you can use oatmeal or potato flakes) Just replace the 'cc' amount with grams, for example, if your implant is 400cc weigh out 400grams of rice, 250cc = 250grams of rice and so on.
Step 2 Fill the foot of the tights with the rice (remember to make a pair!), cut off the tights a few inches from the fill line and tie the end securely in a knot to make a tight 'bag' of rice. Mould into a rounded implant shape.
Step 3 Put on a sports bra or non-padded bra and place your DIY implant inside your bra over the top of your natural breast.
Step 4 To really see the shape, try on a tight vest top or t-shirt to envision how the implant size may look.
If you are unsure about your implant size, we would always encourage you to speak to your surgeon. Check out our before and after images on the website and Instagram - but remember everyone's bodies are different, so 300cc in one person could look very different in another!
Have fun posing with your new look and don't forget to tag MYA in any photos!