Header: Credit: Shutterstock (2889932hx)
Has Taylor Swift had cosmetic surgery?
Taylor Swift, the country music sweetheart turned pop star is infamously known for a string of hits about her breakups with A-list boyfriends such as Harry Styles, Calvin Harris and Joe Jonas. 2020 has been a big year for Taylor, with her Miss Americana Netflix documentary launching and her latest album Fearless (Taylor's Version) raced to No1 within weeks.
In her documentary Taylor discusses her battles with her weight throughout her years in the spotlight but doesn't mention the cosmetic surgery rumours surrounding the star. Taylor continues to dazzle as she steps out on stage to perform, and her youthful beauty has got fans wanting to know what keeps Taylor looking so fresh and glowing?
We take a closer look at Taylor over the years and answer the question we've all been wondering has she or hasn't she had cosmetic surgery?
Has Taylor Swift had a nose job?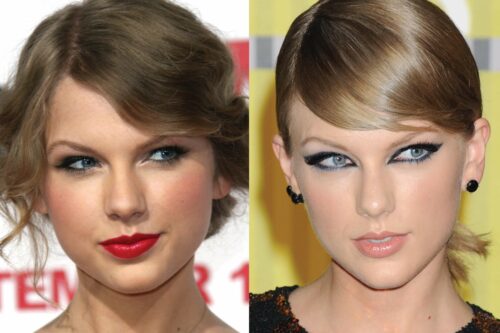 February 2010 Mandatory Credit: Photo by Jim Smeal/BEI/REX Shutterstock (1224590cm)
May 2015 Mandatory Credit: Photo by Broadimage/REX Shutterstock (5012164bh)
According to certain reports, it is claimed that Swift has undergone a rhinoplasty procedure (nose job) to align her nose as well as making it thinner and more refined.
What the Experts Say
According to Dr. Anthony Youn from Youn Plastic Surgery, she's had a subtle and well executed nose job. He said: "Taylor Swift's nose looks much thinner and more refined than it did when she was younger. It looks like she had rhinoplasty, which is the plastic surgery that celebrities have had the most. I suspect that a plastic surgeon did a very subtle nose job, making it look as good as it does."
Her Breasts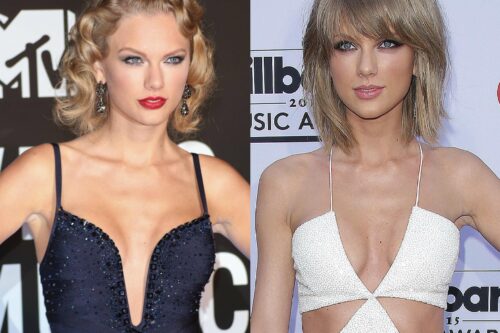 August 2013 Mandatory Credit: Photo by Erik Pendzich/REX Shutterstock (2889932hx) 
May  2013 Mandatory Credit: Photo by Jim Smeal/BEI/REX Shutterstock (4775607as)

Rumours around whether or not the Shake it Off singer had breast enlargement surgery first started in 2013 following her red carpet appearance at the People's Choice Awards. Before this, the singer was pictured in sweet, girly clothes keeping herself covered up. She then dramatically changed her style to much more revealing outfits, fuelling the rumours.
They again surfaced at the end of 2014 when she performed at the Victoria's Secret Show in December. Sporting a number of different lingerie looks, she revealed enough to suggest to many that the rumours were true. Whether she's had breast enlargement surgery or not, she'll always be one of MYA's sweethearts.
Image credit: Shutterstock.com
What the Star Says
There has been little comment from Taylor about the persistent rumours of cosmetic surgery, with her continuing to keep her fans and the press guessing.
The Verdict
Taylor hasn't admitted having any cosmetic surgery procedures, but rumours about her possible breast enlargement and rhinoplasty continue. If she has undergone cosmetic surgery, the procedures appear to have been very subtle, allowing the singer to maintain her natural beauty that we all love so much.