"Shouldn't you wait until you've had children?" - if you've had or are considering a breast enlargement I'm sure this is a question you've all heard. Whether it's from a parent, friend or stranger on the internet - it's a question you have probably answered time and time again. I certainly found myself answering this question over and over again, and if I'm honest, it's even something I asked myself when I first ever thought about having my boobs done.
From the age of 15 I was pretty sure my body had missed the memo to grow boobs. It seemed that every girl in my class had boobs except me, and when I was 18 and still in a 32a I knew I wanted to do something about this. I lacked body confidence because of how I felt about my breasts. I  would avoid getting dressed in front of friends before nights out and sneak off to the bathroom to put my triple gel padded bra on. I would avoid girls holidays because I didn't want to be the flat chested friend. I let my itty bitty tittys hold me back from lots of things that girls my age would be doing. But in spite of this, I put off having a boob job because I thought it would be best to wait until I'd had children (as that's what my family and friends told me - and they must have a crystal ball right?).
You can tell from my body language in the pre BA photo how much I lacked body confidence.[/caption]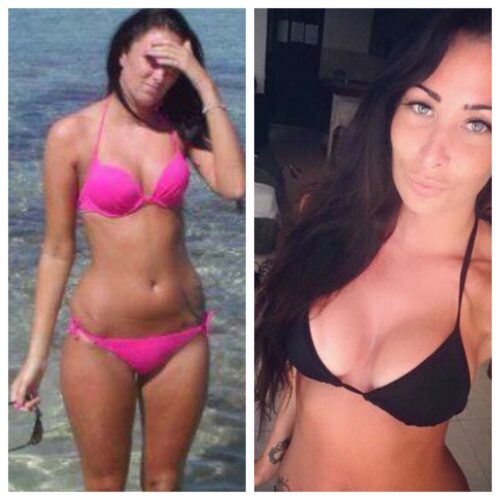 Fast forward 6 years later, I was now 24, still hating my boobs, still avoiding certain clothes, holidays, swimming etc... but no children, and no plans to have them any time soon. I wondered why I'd let myself get put off of having a boob job for something that hadn't happened yet and wasn't in the pipeline for any time soon. So I took the plunge and booked a consultation with MYA to discuss a breast enlargement. As soon as I met my patient coordinator, I knew I was doing the right thing so I paid my deposit and booked my surgery for 2 months later - best thing I've ever spent my money on!
I went from a 32a to a 32/e; I'm tall with curvy hips so I wanted something to balance me out and this is exactly what my surgeon did. I went from lacking body confidence to being so happy with my body. Suddenly it felt like a weight had been lifted from my shoulders (and moved nicely to my chest) and I was no longer holding back from doing the things I wanted to do. Why didn't I do this sooner? Why didn't I do this at 18? All those years of feeling down about my body could have been avoided if I hadn't listened to that all too familiar question "shouldn't you wait until you've had children?".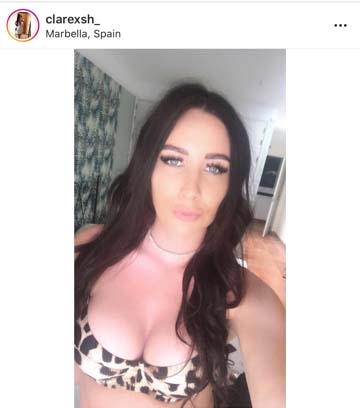 Fast forward again, I was now 28, in a happy long term relationship and pregnant . Now there were new questions being asked - "Aren't you worried about your implants now you're pregnant?". "Omg are you not worried that your boobs are gonna look huge?" The answer was no.  Whatever was going to happen to my boobs during pregnancy would happen with or without implants. The females in my family have all got relatively small breasts and theirs didn't change a lot after pregnancy so I felt confident that mine wouldn't. But so what if they did? I'd enjoyed 4 years of body confidence because of my implants, I didn't regret my decision to have them done before I fell pregnant at all! (Plus they really helped my boob to bump ratio so I felt much more comfortable with my changing body).
MYA Lingerie & bump!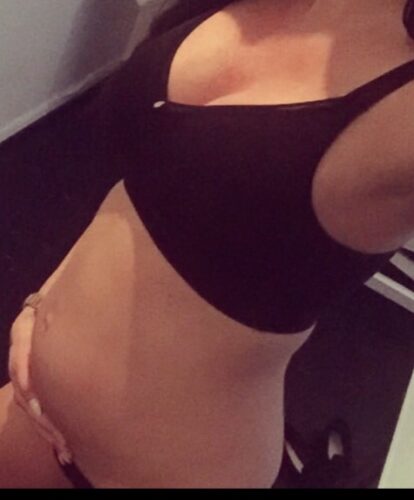 During my pregnancy my breasts didn't change much at all, they got slightly bigger, but no bigger than they were immediately post-surgery with the swelling. They weren't uncomfortable, and on the rare days that I did have that pregnancy boob ache it was nothing a good sports bra couldn't fix.
Bump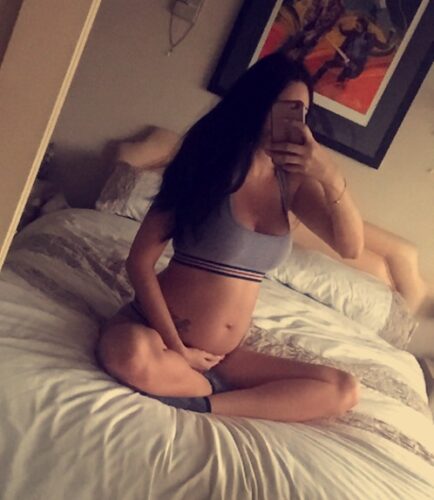 I'm now coming up to 9 weeks post birth - my little princess was born 1 week early on the 8th April (she made a dramatic entrance so there's no doubt she takes after me). My personal choice was to bottle feed, but this wasn't because I'd had a breast enlargement. My breasts didn't get much bigger when my milk came in, and they're now back to normal. I'm back in to my normal bras, they're still perky, they still feel the same and they're still giving me that body confidence that they always have.
Baby & I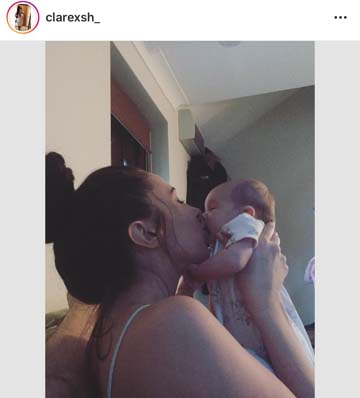 Now that I've had a breast enlargement and a baby, I still stand by my decision to have surgery before I'd had children. When I was 18, and when I was 24, I had no idea that by 28 I'd be pregnant. If I'd waited until after I'd had children I would have let myself feel unhappy with my body for even longer, and missed out on all those years of body confidence that my implants gave me and continue to give me.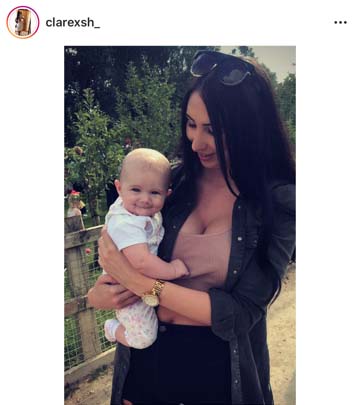 This blog was written between nappy changes, feeding and lots of cuddles - I'm now a MYA girl and a mama and I love that I can be both!