Introducing the MYA Patient Portal
MYA are the only cosmetic surgery provider with our own bespoke patient portal and live chat feature! Sometimes known as the MYA app, the amazing patient portal helps you track your appointments and list of outstanding tasks you need to complete or sign to continue your MYA journey.
We don't know about you, but with all the online shopping we've been doing recently our inboxes are looking pretty full and difficult to navigate. The online patient portal is there to help you access all your MYA documentation in one tidy and secure place whenever you need it.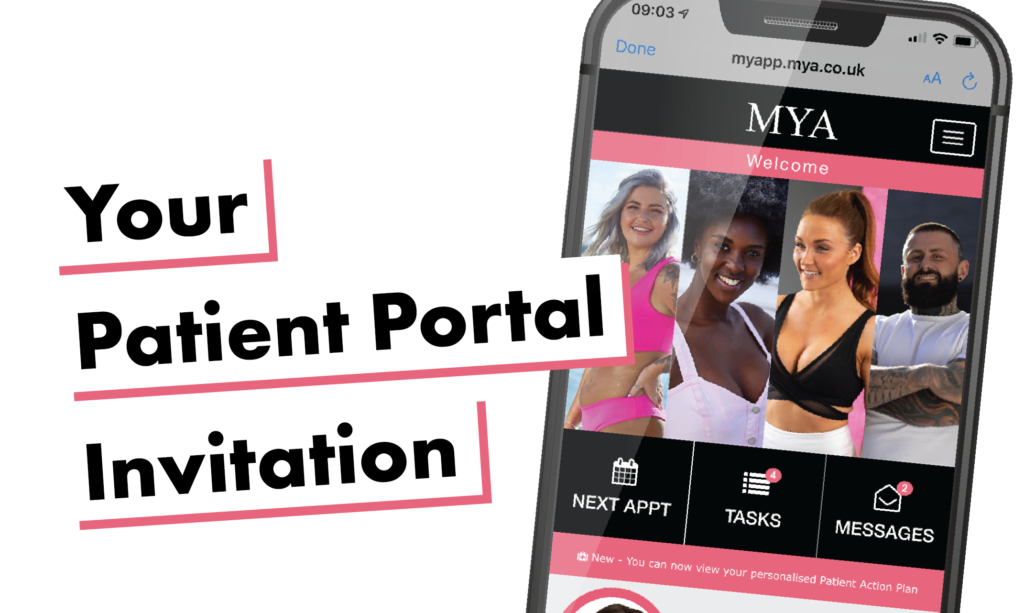 How do I access the MYA Patient Portal?
After booking your initial eConsult, you should receive an invitation to join the patient portal via email.  Simply click the link to register and log in! This means you will be able to fill out your medical questionnaire before your eConsult. You can also view your MYA action plan and join the #MYAWorld Forum and so much more...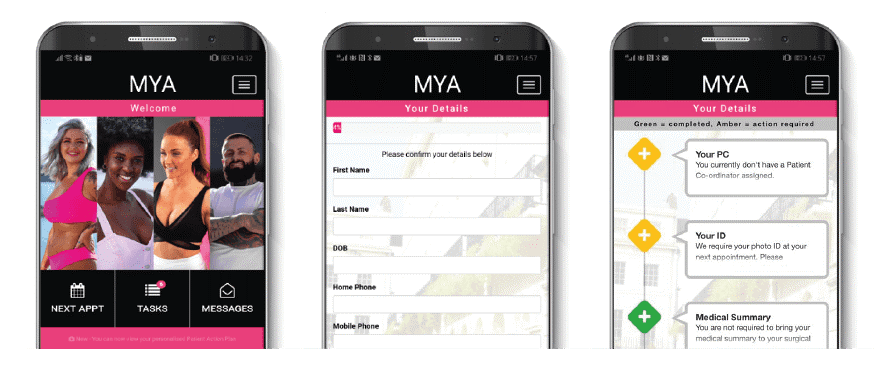 Key features of the MYA Patient Portal?
The patient portal delivers your complete MYA journey in one easy-access location, via a safe and secure login.
Keep your information secure
Live chat with a member of the MYA team
Track your appointments and outstanding tasks
Paperless eSign
Access all your MYA documentation in one place 
Upload your own 'before' photo ahead of your surgeon eConsult
Join the MYA community and follow us on social media
Watch the video below - on how to navigate the MYA Patient Portal!