MYA are proud to be market leaders and the first cosmetic surgery provider to introduce virtual eConsultations. We offer a personalised eConsult service that has been uniquely designed to meet the needs of our patients with the added convenience of being from the comfort of their own homes.
The majority of our touchpoints are carried out virtually, for your convenience, but there are instances when it's necessary to travel to a physical location. Liverpool patients will be asked to travel to our Manchester clinical hub to meet your Surgeon and your Nurse, and for any post-operative appointments. Your Surgeon and Nurse appointments are scheduled on the same day to minimise the amount of times you need to travel to one of our clinical hubs.
MYA Clinical Hub
Liverpool patients will travel to their nearest clinical hub, located just outside of Manchester at Pure Offices, Cheadle Royal Business Park, Cheadle SK8 3TD.  The Manchester clinical hub is easily accessible from across the North West and beyond. Whether you are travelling from North Wales or nearby towns and cities such as Liverpool, Chester, Rochdale, Bolton, Bury, Wigan or Barnsley the clinical hub is easily accessible. 
This location does not have disabled access. If you require disabled access, please contact MYA to allow for other arrangements to be made.
Liverpool Patient Journey

Initial eConsult: You will meet with one of our friendly and professional eConsult Advisors via video call to discuss what to expect during your MYA journey. You will learn about the procedure, see before and after photos and ask any questions. Your eConsult advisor will also discuss surgery costs and payment plans with you.
Surgeon eConsult: You meet your surgeon twice as part of a two-stage consent process. Your first meeting will be via eConsult video call. Here your Surgeon will run through your procedure, ask about your requirements and the look you want to achieve, and they will outline any risks and limitations.
Physical clinical hub day: You will meet your surgeon for a physical assessment and for measurements to be taken. You will then meet your MYA Nurse afterwards to have your vitals and photographs taken.
ePre-op: This is a pre-operative assessment with a MYA Nurse, carried out via eConsult video call. This appointment is to run through your medical history and discuss any findings from your GP summary. Your Nurse will discuss what to expect, how to prepare for your procedure day and outline your post-op care requirements.
Surgery day: Your surgery will take place at one of our wonderful hospital locations.
Post-operative assessments at clinical hub: You will attend the clinical hub to receive your post-operative wound care from a MYA Nurse. You will meet your Surgeon for final sign off after 12 weeks.
Hospital Locations
Your surgery is likely to take place at the wonderful First Trust Hospital in Preston. 
You may be required to travel to one of our London hospitals for your surgery depending on your Surgeon and hospital availability.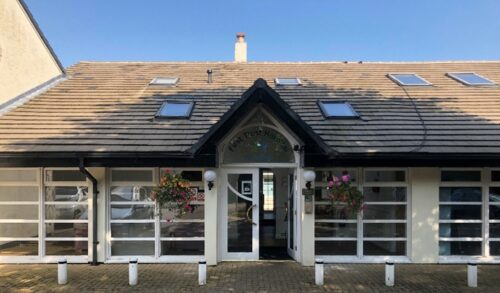 First Trust Hospital: D'Urton Ln, Broughton, Preston PR3 5LD
COVID-19 update:
To help keep you and others safe, please arrive at the clinical hub or hospital wearing a face mask. If you have developed COVID-19 symptoms, do not attend your appointment, and alert your MYA clinic.
Patients must attend the clinical hubs alone and are asked not to arrive early for their appointment time. Patients may be required to wait outside the clinical hub until they are ready to be seen. Breast implant patients must supply their own sports bra and top for trying on implant sizers when attending an appointment at the clinical hub.