Prominent or protruding ears can affect the confidence of many people; male or female young or old. The procedure known as an otoplasty surgery can make the ears less obvious, reduce the size and repair damage caused by accidents.
Ear reshaping can be performed under general or local anaesthetic usually as a daycase procedure. An incision is made behind the ear in the fold where the ear meets your head. Cartilage and skin is usually removed or the ears pinned back with a few fine stitches.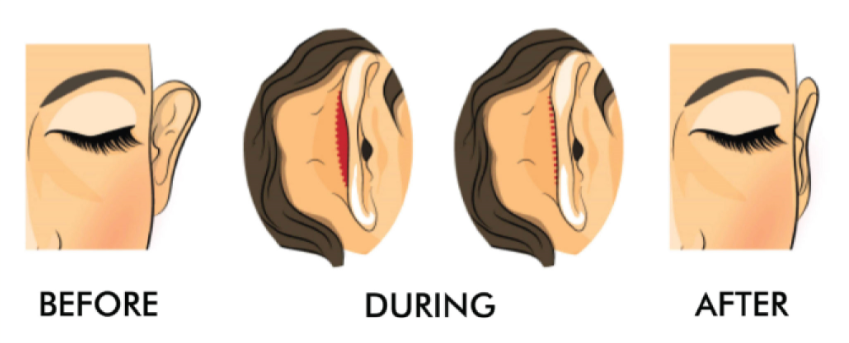 The procedure takes around one hour you will be expected to wear the supportive ear band for the 2-6 weeks and avoid getting the area wet for 7 days following  your procedure. Due to the area of treatment it is very discrete swelling and bruising will be minimal, healing is not always a symmetrical process, a slight difference between right and left sides is not uncommon and usually evens out with time.  Absolute symmetry cannot be guaranteed and it is best to avoid constant comparison. It is also not uncommon for patients to require ear pinning surgery on only one ear that protrudes, this is called uni-otoplasty.
It is very important that you attend your post-operative appointments with MYA's medical professionals as they are booked for you to ensure you receive the best care, it is equally important to ensure you follow all instructions for your pre and post-operative care provided to you to ensure you have the best opportunity to achieve the results from your ear surgery desired by you and your surgeon. 
*There is no guarantee of specific outcomes so individual results and experiences can vary from person to person.