Also known as mammoplasty, breast reduction reduces the weight and volume of the breasts making it easier to take part in exercise and may help to ease the strain of related back and neck aches.
In around 2-4 hours, the procedure is performed under general anaesthetic by one of our highly skilled, specialist surgeons who will remove fat, glandular tissue and skin whilst re-shaping the breasts and repositioning the nipples.
Breast Reduction Finance
MYA understands delaying your breast reduction journey due to your personal circumstances can be difficult, so we can make introductions to our in-house Funding Solutions team who offer solutions to patients interested in learning more about finance. 
We understand that once you've made the decision to have cosmetic surgery, you don't want the worry of whether or not you'll be accepted for finance - especially when you know you can afford the monthly payments. It's very common that people come to us with no credit history and/or a low credit score. For this reason, we've set up a specialist Funding department to help people in this very position. We're seeing that although people are able to afford the monthly payments, lenders might not be prepared to take the risk of a loan.
Our Funding Solutions Team look at everybody on an individual basis and assesses their personal circumstances to see if there is something we can do to help. We still need to run a few checks to ensure you can afford the repayments, but we are flexible and will do what we can to try and fit your situation to a bespoke plan.
Finance Example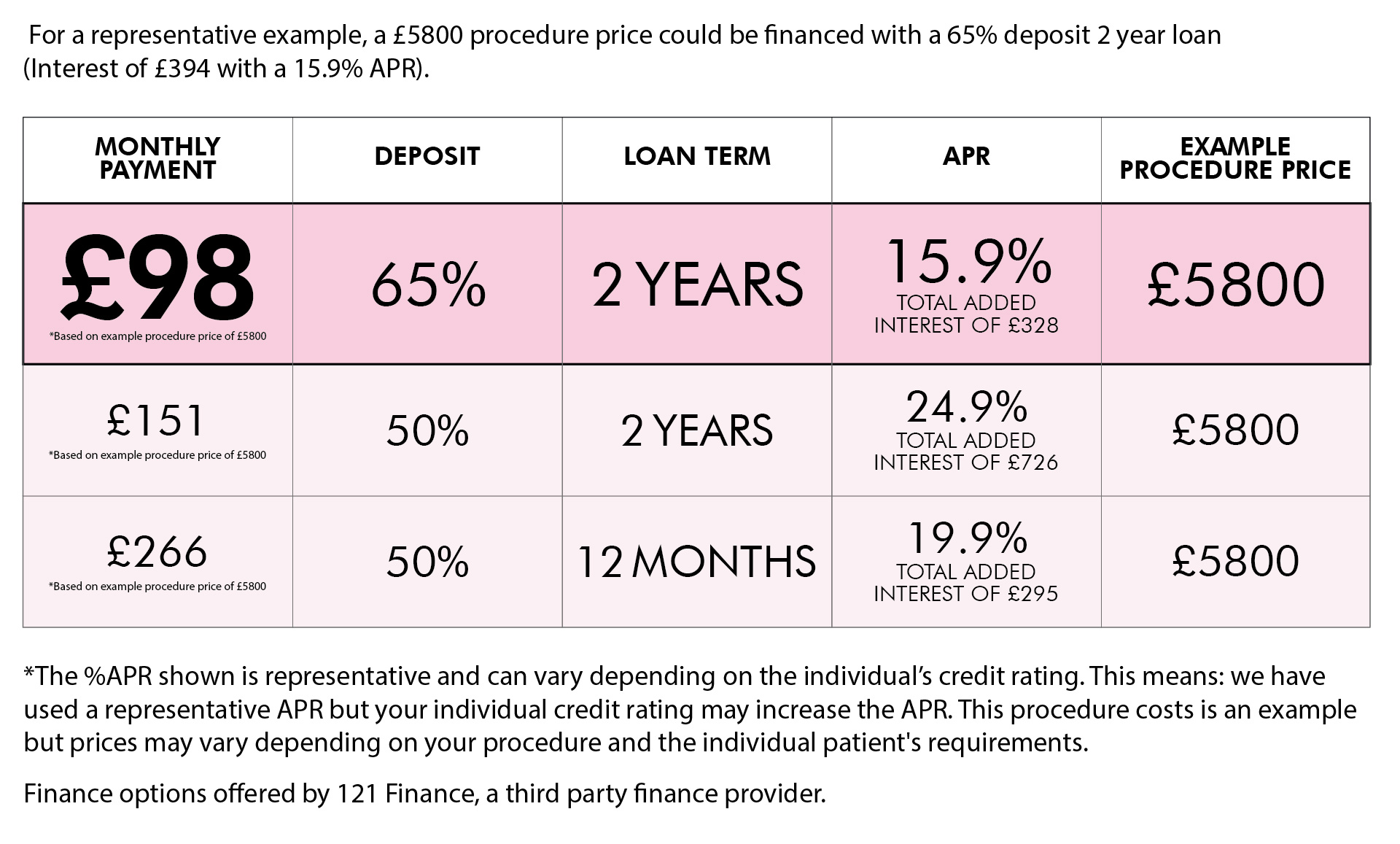 How do I apply for finance?
You can apply for finance at any point in your MYA journey, speak with our Funding solutions team directly to discuss the best option for you. You can call 03330141014 and follow the instructions or email fundingsolutionsteam@mya.co.uk including your full name and contact details and photo ID.
Learn more about: