Abdominoplasty, or a tummy tuck, is a procedure used to remove excess skin from the stomach to create a tight and flat abdomen area. Similar to liposuction, a tummy tuck is not a remedy for obesity and should not be considered as a weight loss solution, but as a body reshaping tool. A tummy tuck is designed to treat a problem area that cannot be adjusted through diet or exercise.
There are two types of Abdominoplasty surgery; a mini and a full male tummy tuck, both of which are performed under general anesthetic. A mini tummy tuck is less complex and is usually more suited to patients who have loose skin on the lower half of the abdomen. An incision is made across the lower abdomen, where excess fat and loose skin is removed.
A full tummy tuck is a more complex procedure where one incision is made across the lower abdomen and another is made around the tummy button. The muscles are pulled tighter and stitched into place.
An overnight stay is required, followed by a few weeks recovery at home. The area will be swollen and bruised and a compression garment will be required for 6 weeks post-surgery to assist with the healing process.
*Patient Satisfaction taken from PHIN.org.uk (Private Healthcare Information Network)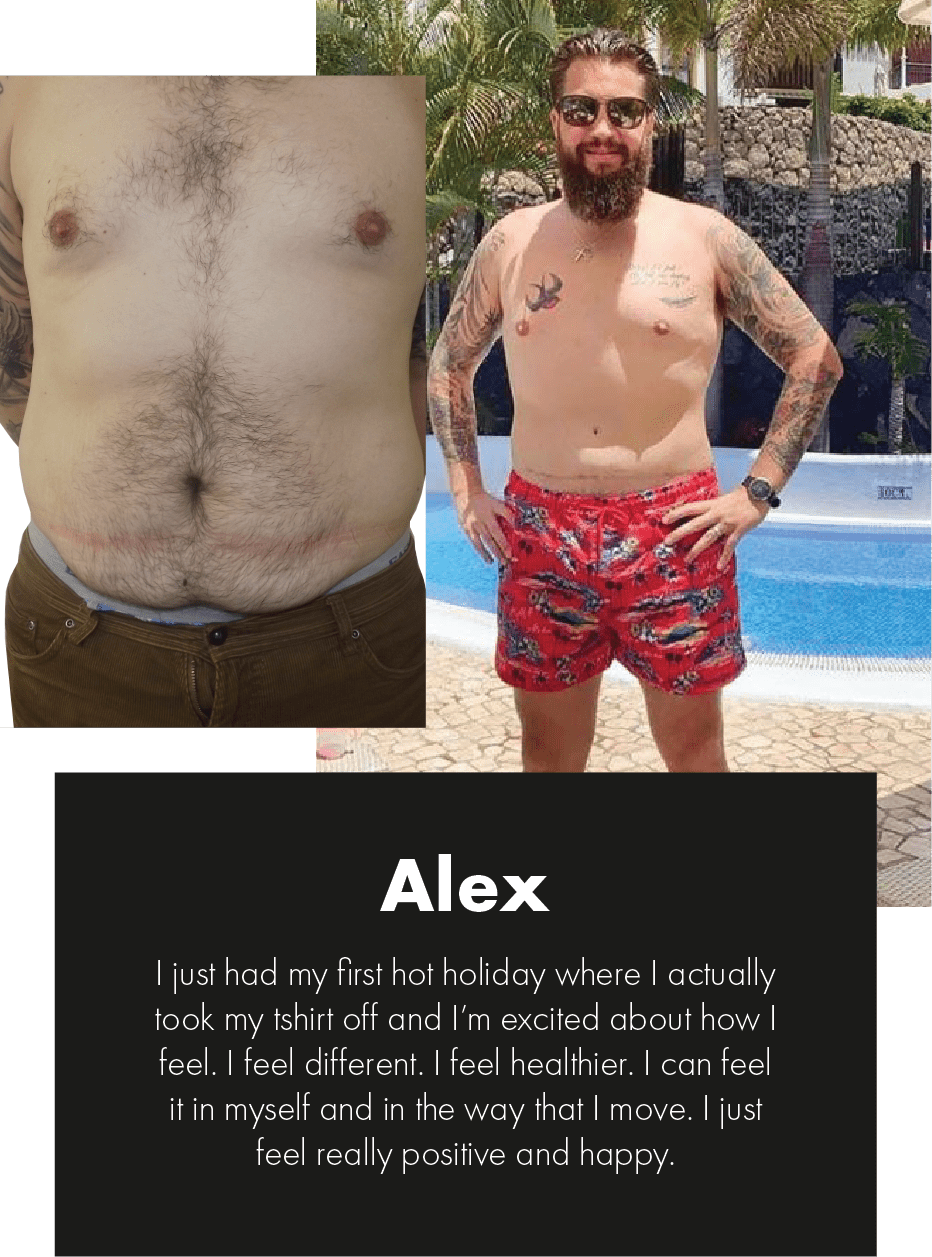 There is no guarantee of specific outcomes so individual results and experiences can vary from person to person.