The male rhinoplasty procedure, also known as nose reshaping or more commonly referred to as a mens nose job, is MYA's most popular male procedure. The main purpose of the procedure is to refine the shape of the nose.
Many men consider the procedure to refine the bridge and nostrils of their nose or to straighten and unlock their nasal septum, in turn relieving breathing difficulties which may have developed as a result of close contact sporting injuries.
The procedure itself takes around 2 hours to perform and is done under general anesthetic. During surgery, an incision is made inside or around the nose to separate the soft tissues from its underlying structure to allow for reshaping or positioning. In some cases cartilage can be taken from other parts of the body to assist in building a new profile. The procedure can vary slightly depending on the results you wish to achieve.
Patients are advised to take 2 weeks off work to recover, during which time a splint will be required to help aid in reducing the swelling and preserving the results. This time from work will also allow the bruising to subside.
It is recommended to avoid any activities which could injure your nose for a few months following the procedure. Although obvious swelling should subside within 1 month, patients often find the results continue to improve over a 12 month period as everything continues to settle.
*Patient Satisfaction taken from PHIN.org.uk (Private Healthcare Information Network)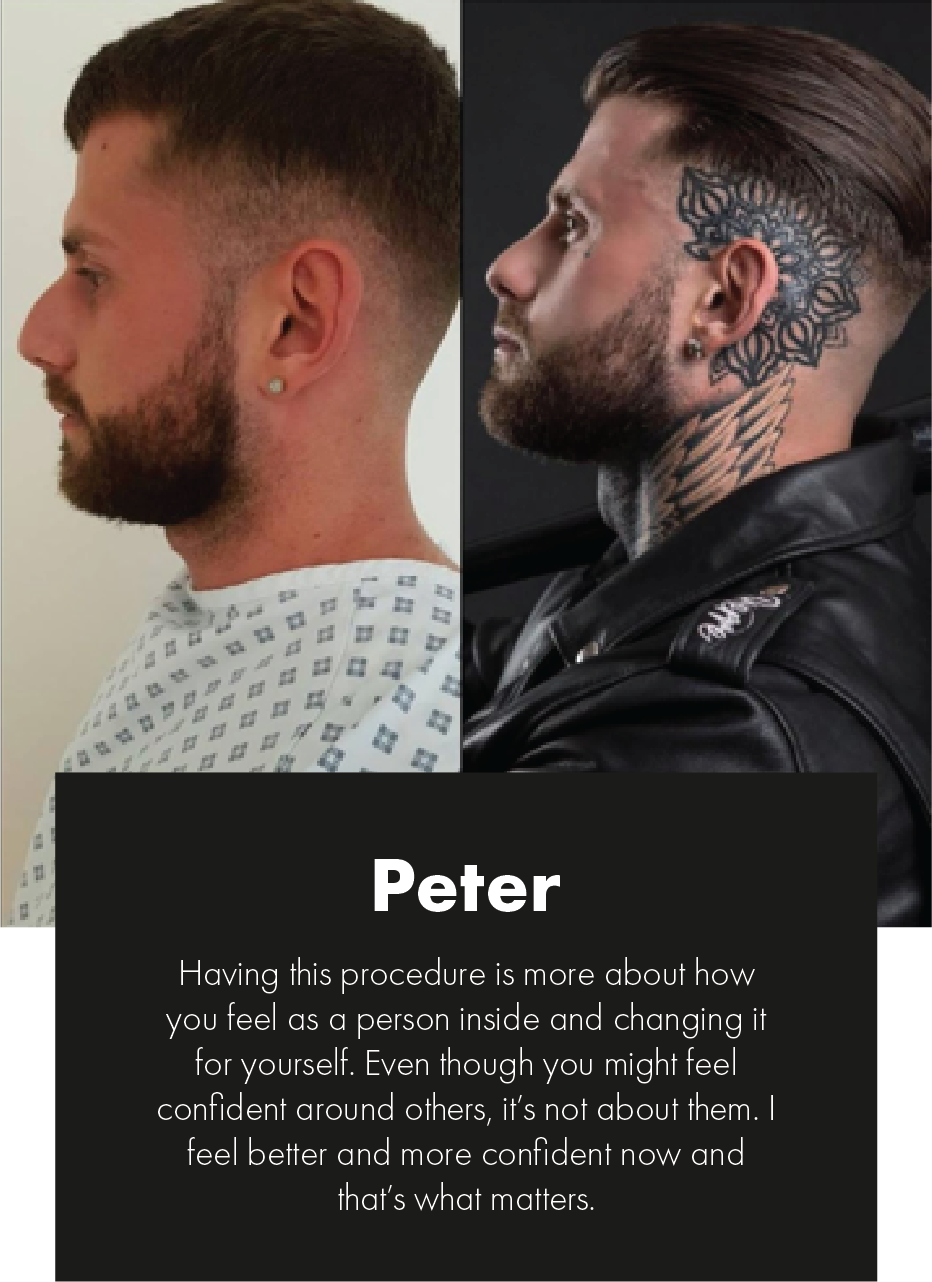 There is no guarantee of specific outcomes so individual results and experiences can vary from person to person.