Why do I need to sleep upright post-surgery?
Here at MYA we advise all breast surgery and rhinoplasty patients to sleep propped upright after their surgery for a minimum of 2 weeks.  Sleeping at a 45-degree angle helps to reduce post-op swelling and encourages symmetry. We also recommend that patients sleep propped upright to avoid rolling over and resting on their new nose or breasts in the night and to ensure the best possible result.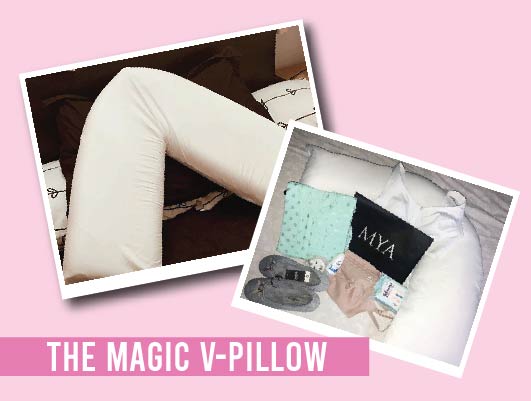 How to get the perfect night's sleep post-surgery
Sleeping upright isn't the most natural position and it can take a few attempts to get the perfect sleeping position. Lots of MYA patients recommend using a V-shaped pillow, often known as a pregnancy pillow to help you sleep in a more comfortable position. 
We suggest using a small pillow to pop under your lower back for support and using extra pillows to stop you rolling on to your side in the night. If you have any questions about sleeping upright, talk to your MYA Nurse at your clinical hub appointment.
MYA Girl Yasmin demonstrates how to perfect your pillows:
We hope you manage to get a comfortable and peaceful night's sleep – happy healing xx