Rhinoplasty, which is also referred to as a nose job or nose reshaping is one of the most impactful cosmetic procedures and can bring life-changing confidence to patients.
A Rhinoplasty includes refining the bridge, tip or overall profile of the nose. Many people wish to have rhinoplasty as they are self-conscious and feel the nose they have inherited or injured is out of proportion or has unsightly bumps. Nose surgery is either performed from inside the nostrils, referred to as a closed rhinoplasty; or else by making a small cut on the nose and elevating the skin – known as an open rhinoplasty.
A nose job is carried out under general anaesthetic for your comfort and the rhinoplasty only takes around 2 hours to complete, though it might require an overnight stay. It's advisable to take 7-10 days off work after a nose job with the splint being removed around day 10 (dependent on surgeon advice) by the clinic nurse. Your rhinoplasty will take place at The First Trust Hospital in Preston or one of three London based hospitals (Harley Health Village, The London Welbeck or The New Victoria Hospital)
*Patient Satisfaction taken from PHIN.org.uk (Private Healthcare Information Network)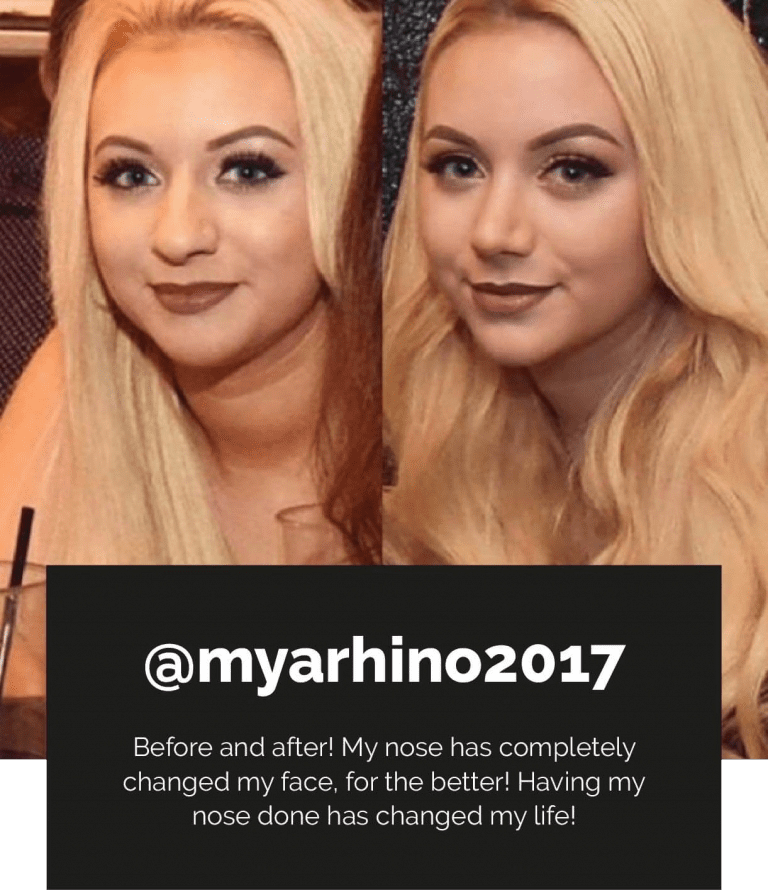 *There is no guarantee of specific outcomes so individual results and experiences can vary from person to person.