Abdominoplasty commonly referred to as a tummy tuck,  is the process of removing excess skin, unwanted scars, stretch marks and fat from the stomach and tighten the stomach muscles to give a flatter appearance.
Weight loss, ageing or multiple pregnancies can all contribute to a weakened stomach and a tummy tuck can help you improve the shape of your abdomen.
A complex tummy tuck procedure can take up to 3 hours with 1 or 2-night stay in hospital. The 2-night stay is when the navel is removed and repositioned. One incision is made across the lower abdomen and another is made around the tummy button. The muscles are pulled tighter and stitched into place. After excess fat and skin are removed, a new tummy button is created.
Your surgeon may even suggest a mini-tummy tuck for those who have a small amount of excess skin to the lower area of the abdomen. With mini tummy tuck, muscle repair is not necessary. An advantage of this is that the navel will not need to be repositioned and the incision across the lower abdomen is usually reduced in size.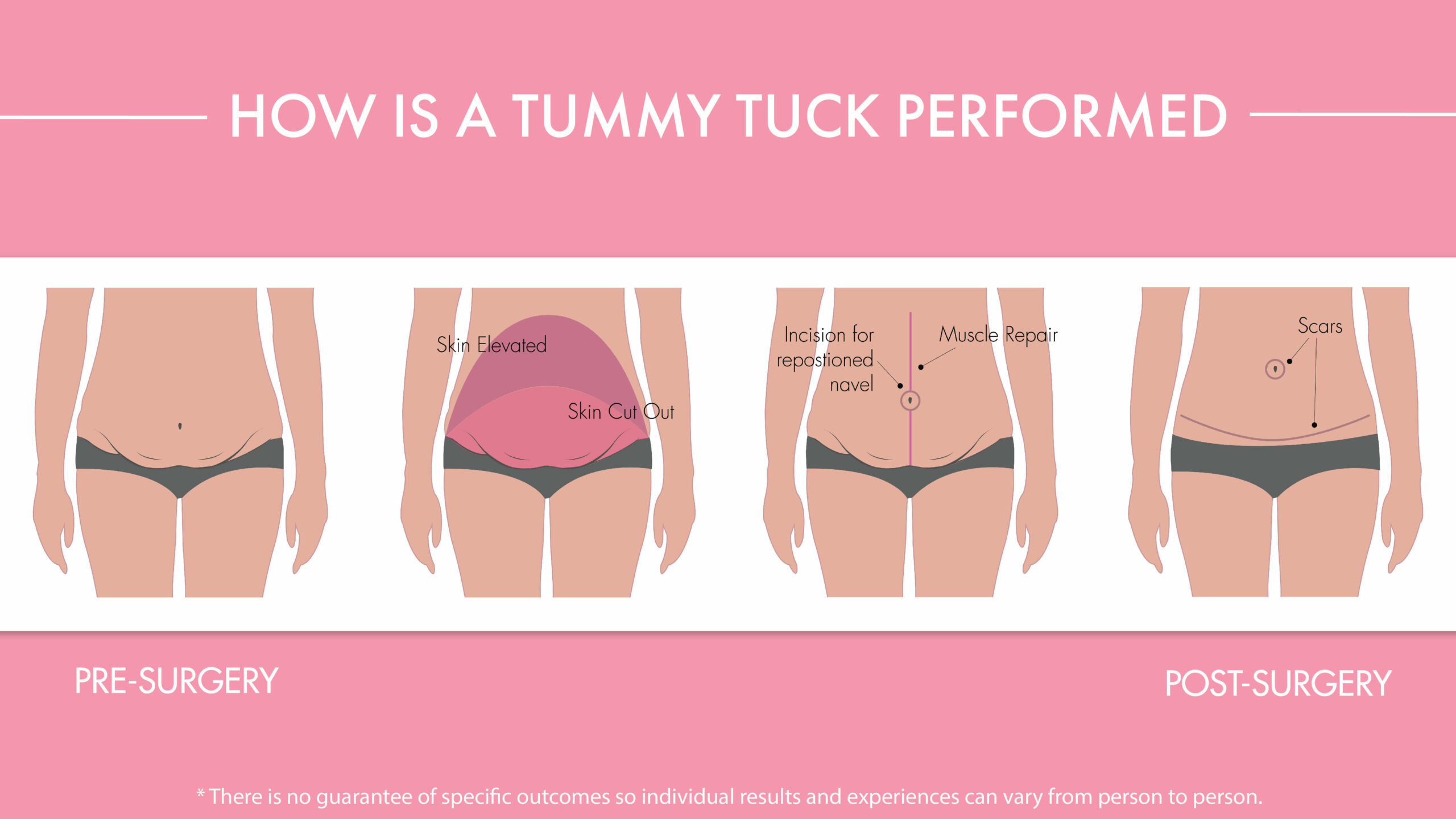 Those who undergo tummy tucks are required to rest for 7-14 days. Your mobility will be restricted for the first few days and the procedure is sometimes described as similar to a c-section. You will be supplied a compression garment which will assist with healing and help reduce swelling and bruising. Dissolvable stitches are commonly used so this area will need to be kept clean and dry during your initial recovery. Returning to physical activities will usually be 6 weeks following your surgeon consultation it is strongly advised that you start at a beginner level.
MYA's before and after images show the dramatic results that can be achieved with tummy tuck surgery. 
*Patient Satisfaction taken from PHIN.org.uk (Private Healthcare Information Network)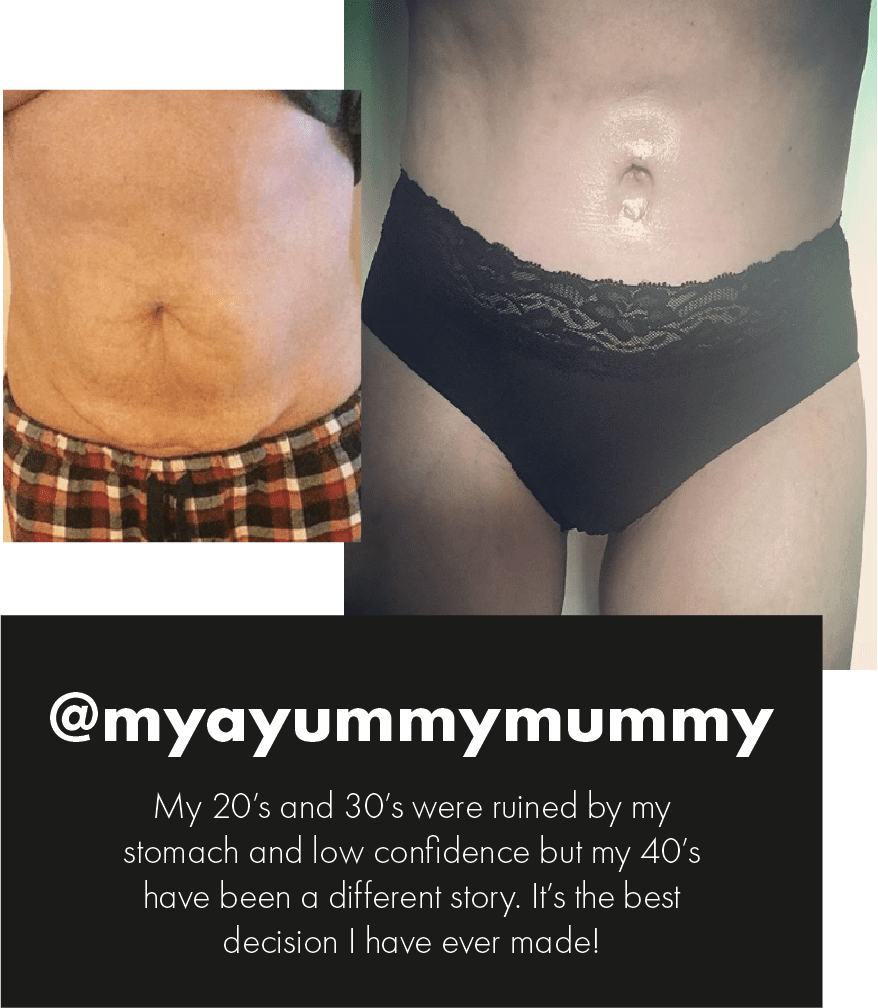 *There is no guarantee of specific outcomes so individual results and experiences can vary from person to person.