Tubular breasts, also known as tuberous breast syndrome, is a condition in which breast tissue doesn't develop fully during puberty and the mammary glands stop growing, resulting in abnormal development in the shape and size of the breasts. 
Tubular breasts can present in one or both breasts and the physical features can range from mild to severe. During breast development, excess tissue forms in the areola (the skin around the nipple) and there is a lack of breast tissue in the lower pole of the breast, often causing the breasts to form a cone-like shape with enlarged or puffy areolas. 
The condition is common in many women and often goes unidentified due to the lack of knowledge and information around tubular breasts. Historically patients have reached out to the NHS for corrective procedures such as tubular breast correction, but in recent years these procedures are no longer offered as part of funding on the NHS. 
What are the features of Tubular Breasts?
Every patient's breasts are different, some may only have mild characteristics of tubular breasts and others may have multiple characteristics. 
Enlarged or puffy areolas (area surrounding the nipple)

 

Unusually wide spacing between the breasts

Minimal breast tissue

Sagging 

Higher than normal breast fold

Narrow base at the chest wall

Asymmetry

How can Tubular Breasts be treated?
Tubular breast correction is a popular procedure in the UK, for patients who are looking to achieve a fuller, more rounded breast shape. It is not uncommon for each breast to be slightly different and may require different procedures and implant sizes. Depending on the severity of the patient's tubular breast(s), one of our highly skilled surgeons will recommend the best treatment plan for them. 
Our expert MYA surgeons will reduce the size of the areola and increase the upper fullness and size of the breasts, often with the use of a breast implant. The aim of tubular breast correction is to reduce the size of enlarged or puffy areolas, increase breast fullness and create a more rounded shape.  
Most patients are recommended a straightforward breast enlargement to improve the appearance of their tuberous breasts. However, in some cases a breast enlargement will be combined with a nipple lift, reduction or mastoxpexy (uplift) to correct the shape of the breast and nipple and achieve the patient's desired outcome.  
Tubular breast correction procedures can take between 1-2 hrs and are performed under general anaesthetic. Depending on personal preference and surgeon recommendations, patients have the option to be a day patient or stay overnight to recover in one of our MYA hospitals. 
Are you unsure if you have a form of tubular breasts? Take a look at your amazing before and after images below and arrange your FREE eConsult today! 
*There is no guarantee of specific outcomes so individual results and experiences can vary from person to person.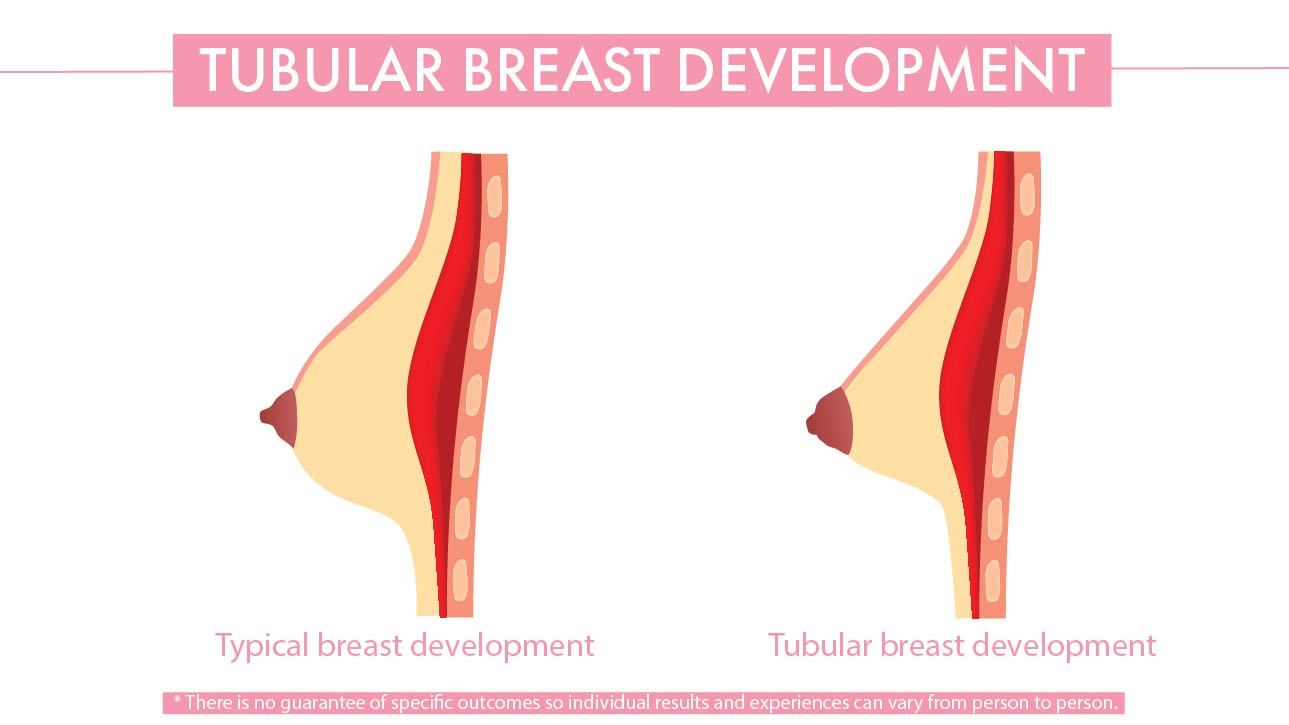 *Patient Satisfaction taken from PHIN.org.uk (Private Healthcare Information Network)