Tubular breasts or 'tuberous breasts' can occur during puberty in both men and women when there is abnormal development in the shape and size of the breast. The condition can present itself in one or both breasts and the physical appearance can range from mild to severe. Tubular breasts often go unidentified due to the lack of knowledge and information around the condition. 
What are the features of Tubular Breasts?
Every patient's breasts are different, some may only have mild characteristics of tubular breasts and others may have multiple characteristics. 
Enlarged or puffy areolas (area surrounding the nipple)
Unusually wide spacing between the breasts
Minimal breast tissue
Sagging
Higher than normal breast fold
Narrow base at the chest wall
Asymmetry

How can tubular breasts be treated?
Some patients opt to have cosmetic surgery to correct their tubular breasts.  Depending on the severity of your tubular breast(s), one of our highly skilled surgeons will suggest the best course of action for you. It is likely that a straightforward breast enlargement will achieve your desired breast shape, however, in some cases a breast augmentation will be combined with a nipple lift, reduction or mastoxpexy (uplift) to correct the shape of the breast and nipple. All of these options will be discussed at great length with your eConsult advisor and MYA surgeon at our free consultations.
Are you unsure if you have a form of tubular breasts? Take a look at your amazing before and after images and arrange your free eConsult today!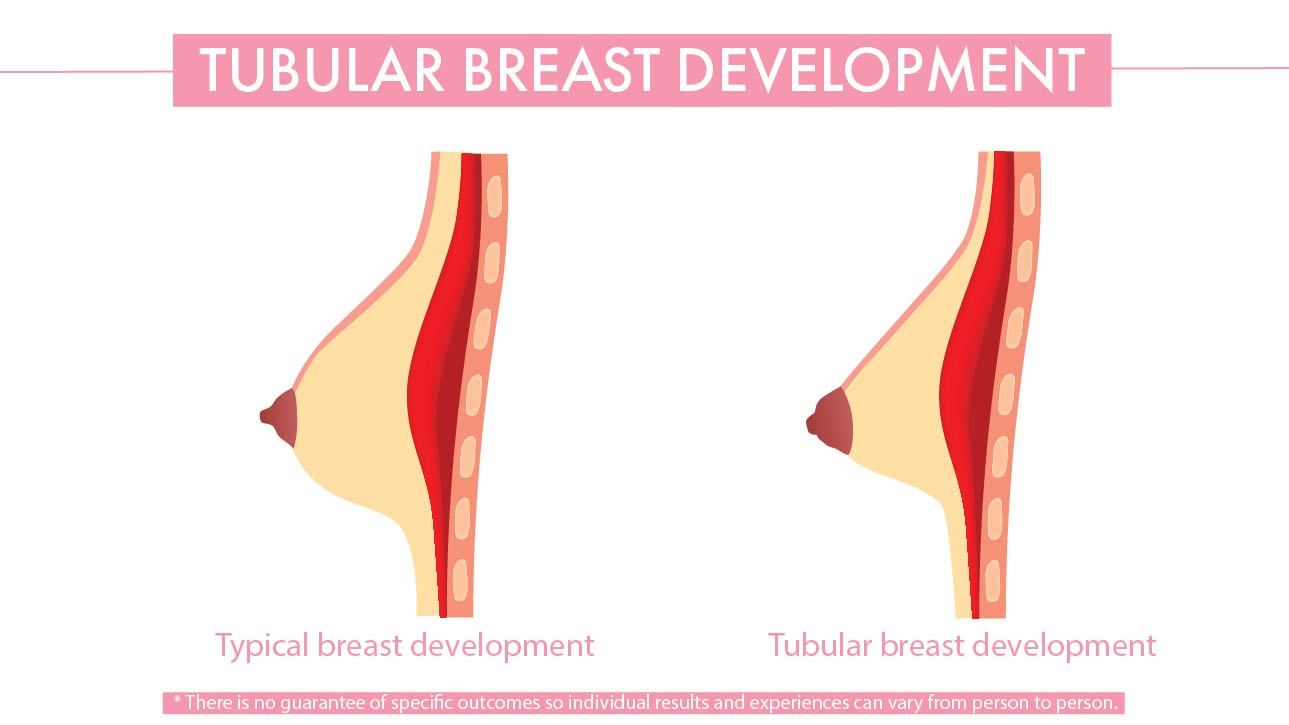 *Patient Satisfaction taken from PHIN.org.uk (Private Healthcare Information Network)