Breast reduction surgery, also known as Mammoplasty (or boob reduction), is an operation to reduce the weight and volume of the breasts. Breast reduction is an option for women who can no longer cope with the physical strain that larger breasts can cause, or the associated discomfort. Many women can also become self-conscious, affecting the clothing they wear and the activities they take part in; breast reduction surgery can help with this.
Bilateral breast reduction surgery (reduction of both breasts) is performed by one of our specialist breast surgeons under general anaesthetic and can take 2-4 hours. You will need to stay overnight in one of our private comfortable hospitals and depending on how much tissue is removed, you may have to stay two nights. During the breast reduction surgery, fat, glandular tissue and skin are removed from the breasts, which are then shaped and the nipple/areola repositioned using dissolvable stitches (unless otherwise required).
WHAT HAPPENS AT YOUR CONSULTATIONS?
Patient Coordinator Consultation
At your breast reduction consultation with a patient coordinator, you will be walked through your patient journey with MYA. You will be examined and some discussion will follow about scar patterns and what size of reduction is appropriate. If you are considered suitable, you will be told about the operation, the cost of breast reduction, the expected outcome, and possible risks and complications.
Surgeon Consultation
At your surgeon consultation you will be asked what is bothering you about your breasts and about your expected outcome from the breast reduction surgery. Your surgeon will be able to give you an idea of what procedure is appropriate for you, but they will not be able to guarantee your cup size. It is unfortunately not possible to just pick a cup size and ask your surgeon to supply that.
*Patient Satisfaction taken from PHIN.org.uk (Private Healthcare Information Network)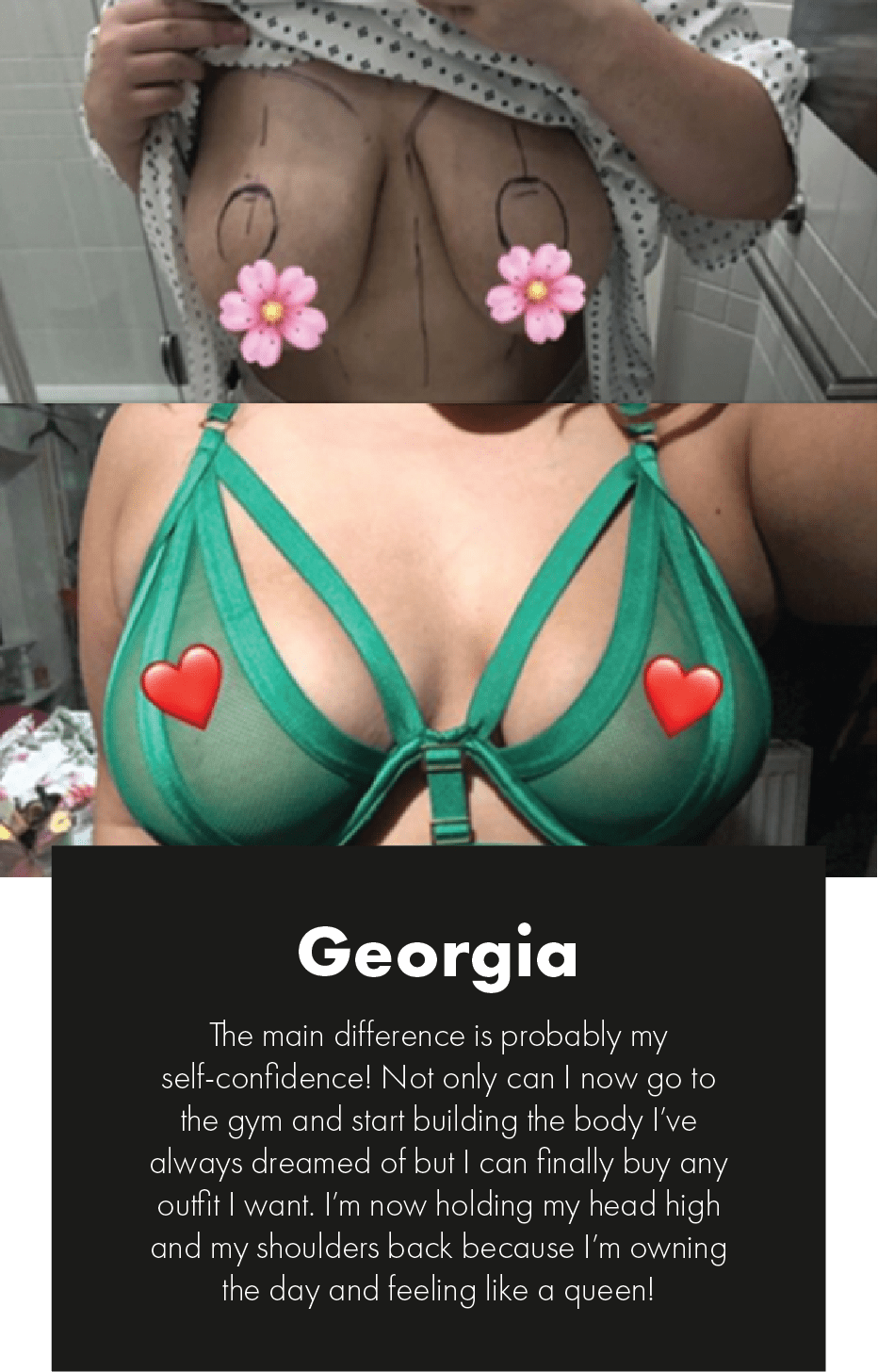 *There is no guarantee of specific outcomes so individual results and experiences can vary from person to person.