For everyone that thinking about having cosmetic surgery or those who have already had it know that it is a lengthy process. Results are not overnight and the before and afters you see are at least 6 weeks following the procedure. So what happens in between? How will my face look with a cast on after my nose job? My boobs are shinny and pointy 3 days post op, is that normal? These are common questions asked by patients.
Questions we hope will all become clear with access to personal MYA Journey accounts created by MYA patients, as a personal keepsake or for support. Similar to a weight loss journey, they show body changes over days, weeks and months. A MYA journey documents the healing process through a series of selfies from the pre-operative assessment, the day of surgery and aftercare.
Many patients opt for Instagram to document their journey, most of which we share on our sister Instagram @myacosmeticjourneys  so that you can easily locate MYA patients. Often referred to as #MYAGirls or #MYAMen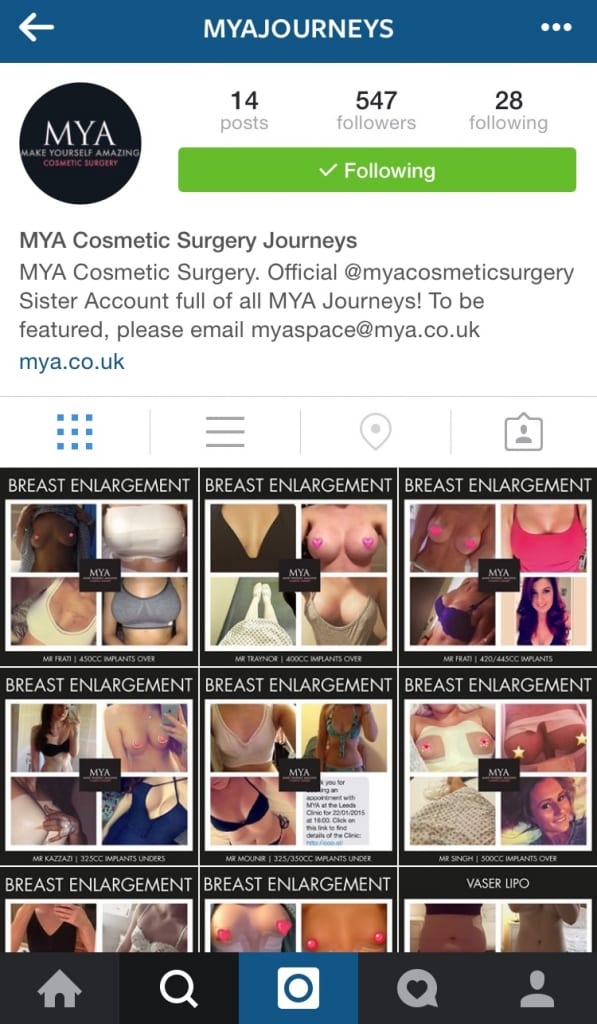 @MZYKM_MYA_GIRL
..is a tummy tuck and liposuction patient who after losing over 45 pounds in weight and having 2 children was left with loose stretched skin which made her feel self-conscious and affected her daily life. So she decided to undergo the life changing procedure.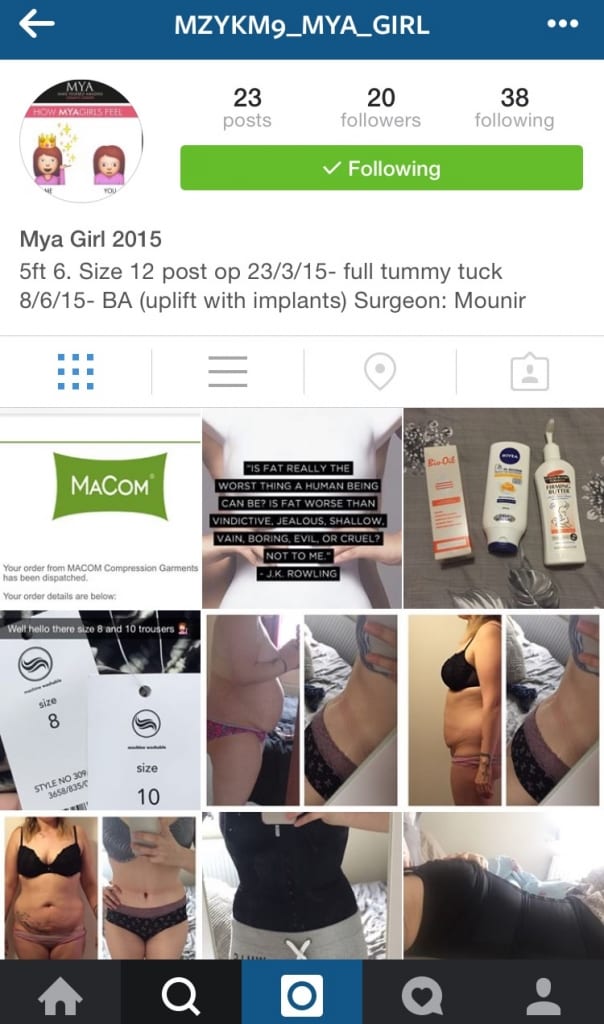 @NEWBOOBIESJOURNEY
..is one of our original patient journeys. She had a Breast enlargement and Mastopexy (uplift) with amazing results.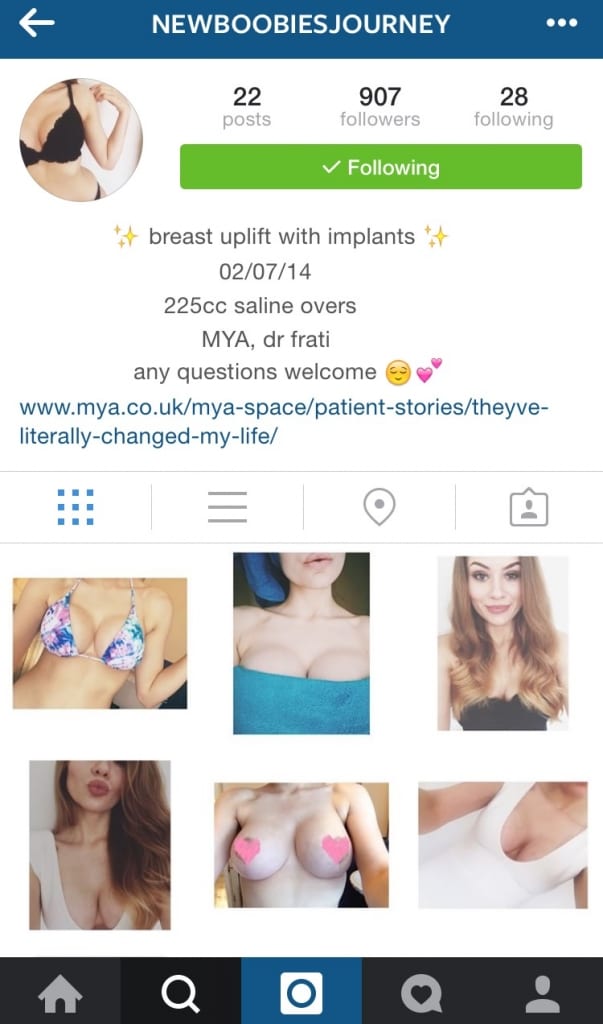 @JESSIKAHLEIGHRHINO
..shared her rhino journey from her op day and continues to do so, Rhino results can take up to 1 year post op to fully settle. So make sure you keep checking in.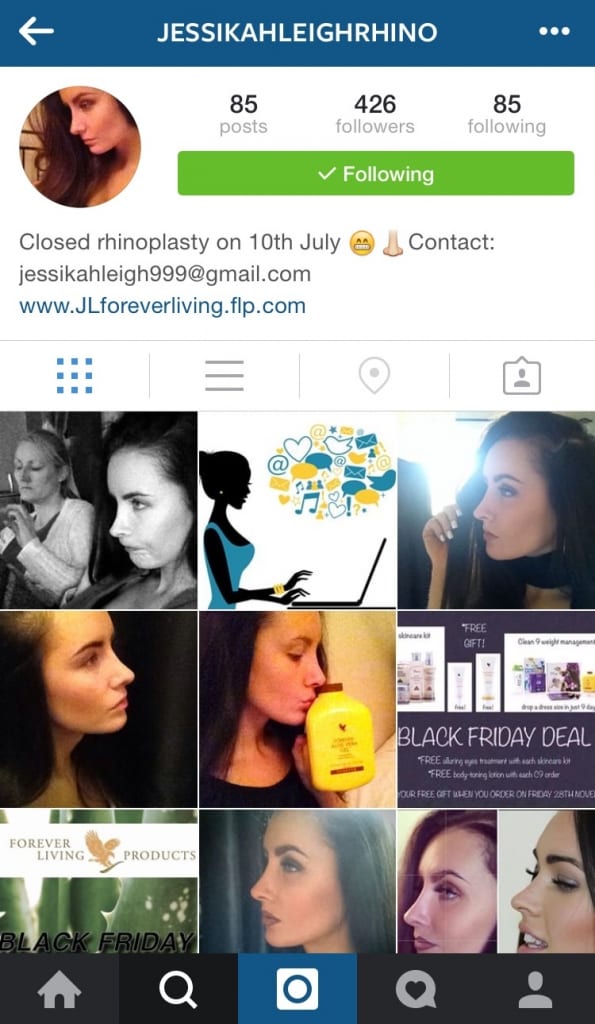 If you have a MYA journey please let us know about it, email your Instagram tag and full name to myaspace@mya.co.uk remember to tag both @myacosmeticsurgery and @myajourneys in your images.