The MYA Fitzroy opened in May 2014 and is the first fully owned MYA hospital and primary cosmetic surgery hospital in the capital. Located in the stunning area of Fitzrovia, the hospital itself is an elegant and historic building boasting plenty of original features.
The MYA Fitzroy is split over 4 floors and features 12 consultation rooms, 2 cosmetic surgery operating theatres and 16 comfortable bedrooms for guests to relax and recover in following surgery. With over 40 staff, including qualified nurses and onsite doctors, patients are guaranteed a high level of service and will receive the full in-house experience at the MYA Fitzroy. This includes consultations with nurses and doctors, the opportunity to undergo a number of cosmetic procedures, plus excellent aftercare following surgery.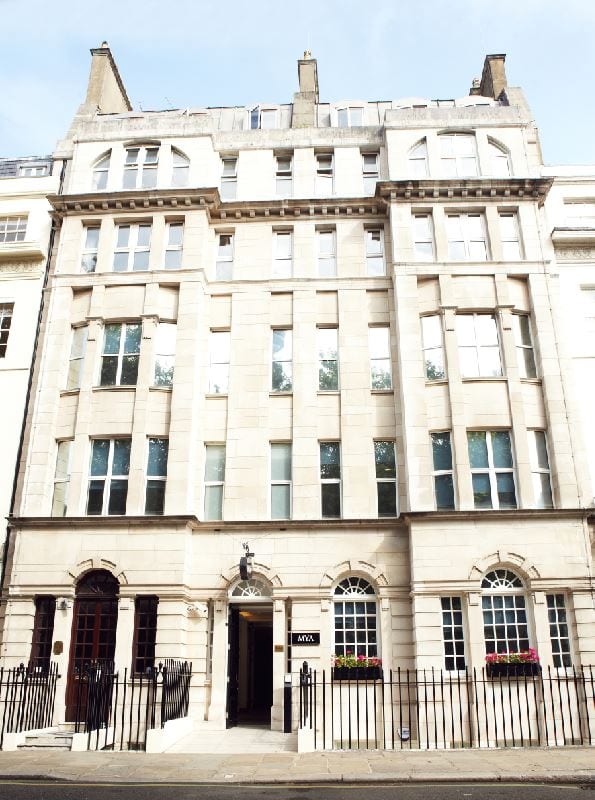 As the flagship MYA hospital and one of the largest providers of plastic surgery in London, the MYA Fitzroy offers a wide range of different procedures. These include popular surgeries like breast augmentation, rhinoplasty and liposuction as well as male chest reduction and labiaplasty. Our surgeons are all highly qualified; offering bespoke and in depth consultations to discuss your procedure and how it would be personalised to your individual needs.
Booking an appointment is simple with flexible appointments available in the evenings and on Saturdays.
For patients & chaperones visiting the area, Central London offers many options for hotels, restaurants and entertainment. The Fitzrovia area is within walking distance to London's main shopping hub on Oxford Street where you can treat yourself to some new clothes to flatter your post-surgery figure.
Getting to the MYA Fitzroy
The MYA Fitzroy sits in-between Marylebone and Bloomsbury and is easily accessible by taxi or public transport, making it the ideal place for cosmetic surgery in London. For visitors arriving on the tube, the clinic is close to four London underground stations – Warren Street, Euston Square, Great Portland Street and Regent's Park. By tube, it takes less than ten minutes to get to major London rail stations such as Euston, Kings Cross St Pancras and Victoria. If you are approaching the MYA Fitzroy by car or bus, the hospital is located just off Euston Road (the A501) which runs in a loop around central London.
FITZROY PATIENT TOUR
EXPLORE OUR FLAGSHIP CLINIC
Take a virtual tour around the MYA Fitzroy, MYA's first fully owned specialist cosmetic surgery hospital. Tour around our 3 floors to see into our operating theatres, consultating rooms and gorgeous waiting rooms.